So I found an
incredible lapidarist
and wire jewelry maker, Tela of
TelaFormosa.
You can visit her
cabochon shop here.
I asked her a few basic questions:
1. How long have u been a lapidarist?
I have been cabbing since June 2012, but I have been a keen collector for more than 15 years. Actually, I still collect cabs, whether I cut them or not.

2. Are u self taught, or did you apprentice?
I am mostly self taught. I bought a cab from a guy online and it turned out that we live close to each other, so we met and he offered to show me how to cab on his cabbing machine. I spent a fantastic Sunday afternoon with him and I was hooked. It wasn't long before I purchased my own machine.
3. What inspires your wire work jewelry?
Oddly, I have always been inspired by classical silversmithing work.
I always seem to draw the most inspiration from silver and gold work similar to what is seen at Bernardine Fine Art Jewelry online. I like a clean, simple, streamlined look which let the stones shine through.

4. Are your Etsy shops a full time job or a hobby?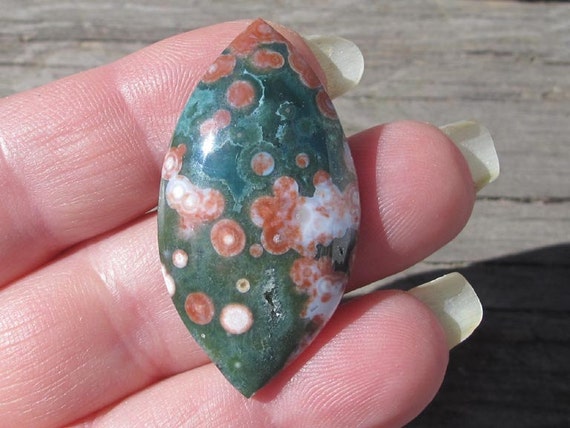 Here are a few of her beautiful wire pieces